Adult Friend Finder is a dating site very focused on casual encounters without commitment. If you are looking for this type of relationship, it is one of the best sites out there, undoubtedly.
They define themselves as "the world's largest sex and swingers community", so I think words are superfluous.
Adult Friend Finder has almost 2 million Internet searches per month worldwide (1,830,000) which gives an idea of the amount of traffic that moves and the number of people looking for this page for their sexual adventures.
Having such large numbers is naturally good news, but there is a reason for that, and that is that Adult Friend Finder, hereafter AFF, also offers erotic chat services and webcams, and that naturally boosts the traffic.
There are also user blogs, usually with some sexual content, and a photo section where some users upload their racy pictures.
How to register with Adult Friend Finder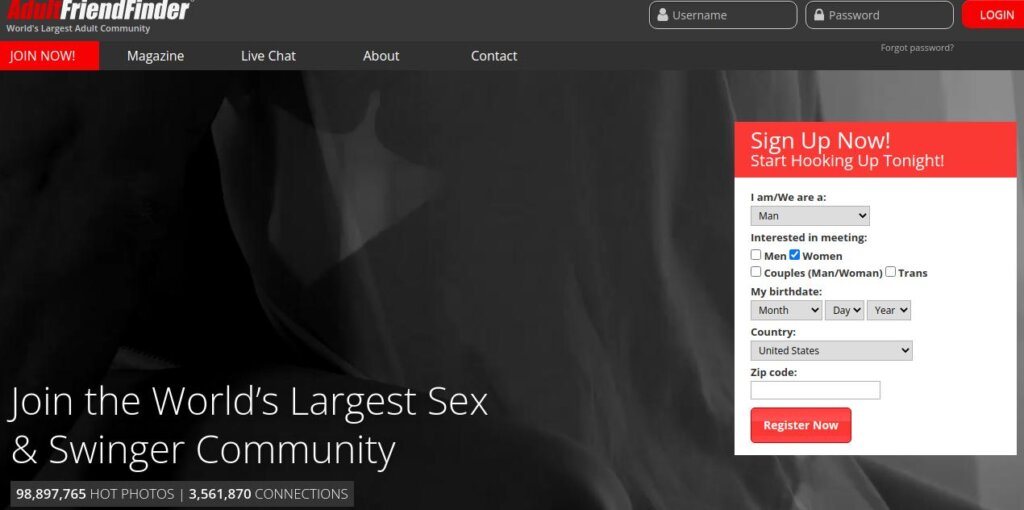 Registration is easy. You only have to indicate your sex, what you are looking for and indicate an email and password.
Once you have verified your email address, you will be able to enter the site and browse around a bit. As it typically happens, you will need to subscribe to a payment plan to do something useful, and is that in AFF, you can only partially view the profiles with the free subscription, besides not being able to send messages or read those that come to you.
Is Adult Friend Finder free? Pricing
In AFF you can opt for a 3-month subscription, which is actually 4 months, since you get 1 month free. This gold subscription costs $80.85, or $26.95 per month.
The 1-month gold membership costs $39.95. Comparing both, the 3-month subscription is more profitable, since you get one month for free and eventually, it is cheaper than paying month by month.
If you prefer not to pay for any of them and only want partial features like "Standard contacts", "Profile highlighter" or "Adult movies available", just choose it from the corresponding menu.
How does Adult Friend Finder work?
Just like other dating sites, Adult Friend Finder has a search section where we can find people in different ways.
We can search by country and city, by proximity to our current location or use the advanced search, which is only available for paid users and allows us to refine our search for the person we are interested in.
How the advanced search works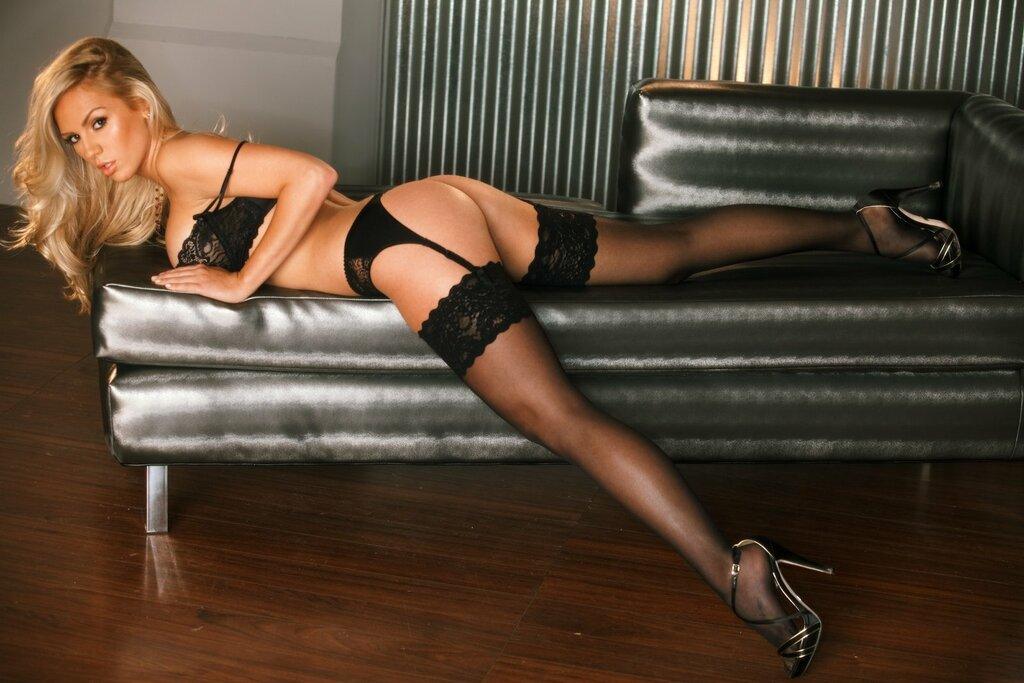 For example, in the advanced search you can set various filters such as ethnic group, sexual orientation, body type, breast size, height, eye color, if you wear glasses or contact lenses, hair color, hair length, if we want to exchange partners, smoker or non-smoker, if you drink alcohol, if you use drugs, decide the marital status, if you have or want children, languages spoken, education received, religion, availability to move and finally filter by zodiac sign.
Conclusion – my experience with Adult Friend Finder
I have been subscribed to Adult Friend Finder for 3 months. For the $80.85 it costs, there was no reason not to do it, and I am quite satisfied.
It is a very veteran site (the most) and more than a contact site is rather a huge community with a single interest: to fuck.
Practically anything you can imagine has a place in this contact page and any fantasy, there will almost always be someone with whom you can meet to make it come true.
In my case, the 3 months I spent last summer were really crazy: Couples who wanted a third person to set up a threesome, lesbians who wanted a guy to have even more fun, divorced women who wanted to go out, well, it's just the best.
As long as you're not a complete beginner, you can get your rocks off on this site. In these 3 months, I had 15 sexual encounters if I remember correctly, which in my opinion is pretty good.
If you are desperate for sex, Adult Friend Finder is a tool that can help you to end your drought.
There are plenty of people registered and even if you live in a sparsely populated area you're sure to find someone within reasonable distance.
Yes, they have fake profiles like almost all of them, but they are effortless to see and are not too annoying. The only thing I didn't like about the site is that it has a rather old-fashioned design and is quite slow and slow. But what works, works.